Crisis & Event Monitoring
Strengthen Brand Reputation and Build Trust
An optimal campus response to a crisis situation has the power to maintain and strengthen brand reputation and build trust. We help with the urgency during a crisis or event when time and resources are stretched thin through to summary reporting to help guide thoughtful debrief discussions. This service is great for small to medium marketing, communications, or advancement teams without in-house resources to effectively track real-time issues as they arise. It can also work in tandem with a public relations team or agency to support external messaging and issue management in times of intense attention or crisis.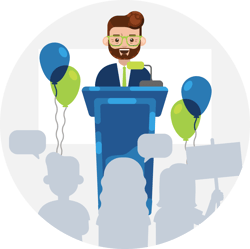 High-Profile Campus Events
An event on campus like a high-profile speaker or a presidential debate sparks conversation among your students and community on social channels and in the media.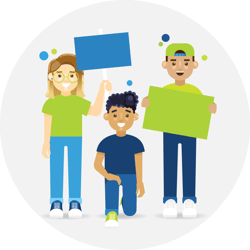 Campus Reactions to National Events
National protests reaching your campus, litigation decisions involving your institution, or organized petitions demanding changes from campus administration are just a few examples of events that prompt online conversation about your campus, even if you're not specifically tagged.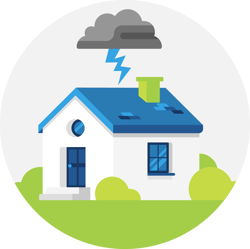 A natural disaster, such as a flood, tornado, pandemic, active shooter, student injury or death, fire, or other emergency can send your campus community reeling and immediately impact conversation.
"Campus Sonar provided Caldwell University with a level of expertise and consultation in an arena where we lacked ability and resources. I was most impressed by the communication we received during a crisis situation. The insight and recommendations from their team informed discussions and actions at all levels of campus. The investment of resources with Campus Sonar allowed our institution to gain an unfiltered view of discussions about our campus in a more efficient and affordable way than if we attempted a similar path on our own." Stephen Quinn, Vice President, Enrollment Management and Communications, Caldwell University
Get answers to some of the most common questions we've gotten about our Crisis and Event Monitoring service, and see some supporting data points.
What You Get
You need critical context to respond—get it delivered right to you.
Summary reports when you need them, that highlight trends and conversations that need your attention most.
24/7 access to a dashboard that shows the totality of your campus's conversation, with data visualizations that are easily downloaded for leadership reports.
Automated email alerts at the frequency you choose notifying you about crisis conversation.
Consultation with your dedicated Campus Sonar Strategist as needed.
A final report with our consolidated findings and suggested opportunities you can incorporate into your campus strategy and crisis and event response procedures.
service
Crisis and Event Monitoring
Pricing is for the initial 2-week monitoring period and based on the size and complexity of your campus conversation.
Contact Us For A Quote