Greater Control Over Your Brand
Our audit gives you a comprehensive catalog of your campus's public-facing social presence from your owned accounts to any other accounts associated with your campus that use your name, logo, or mascot.
You also get core metrics to understand where your audience is most active and who's creating content on your campus so you can determine what to keep and what to clean up—giving you guidance to execute your strategy and protect your brand.
This service is great for campuses looking to understand the full scope of their online presence to ensure they have an informed social media strategy and effective social media policies for a unified online brand presence.
Audits in Action
Account Ownership
Knowing who owns the social accounts that mention your campus is key to managing your online presence. Consider working with athletic, alumni, student, and academic groups to incorporate their content into your main accounts. Collaborating with these creators could help you amplify their messages through your core accounts to reach a larger audience.
Example: Account Ownership Breakdown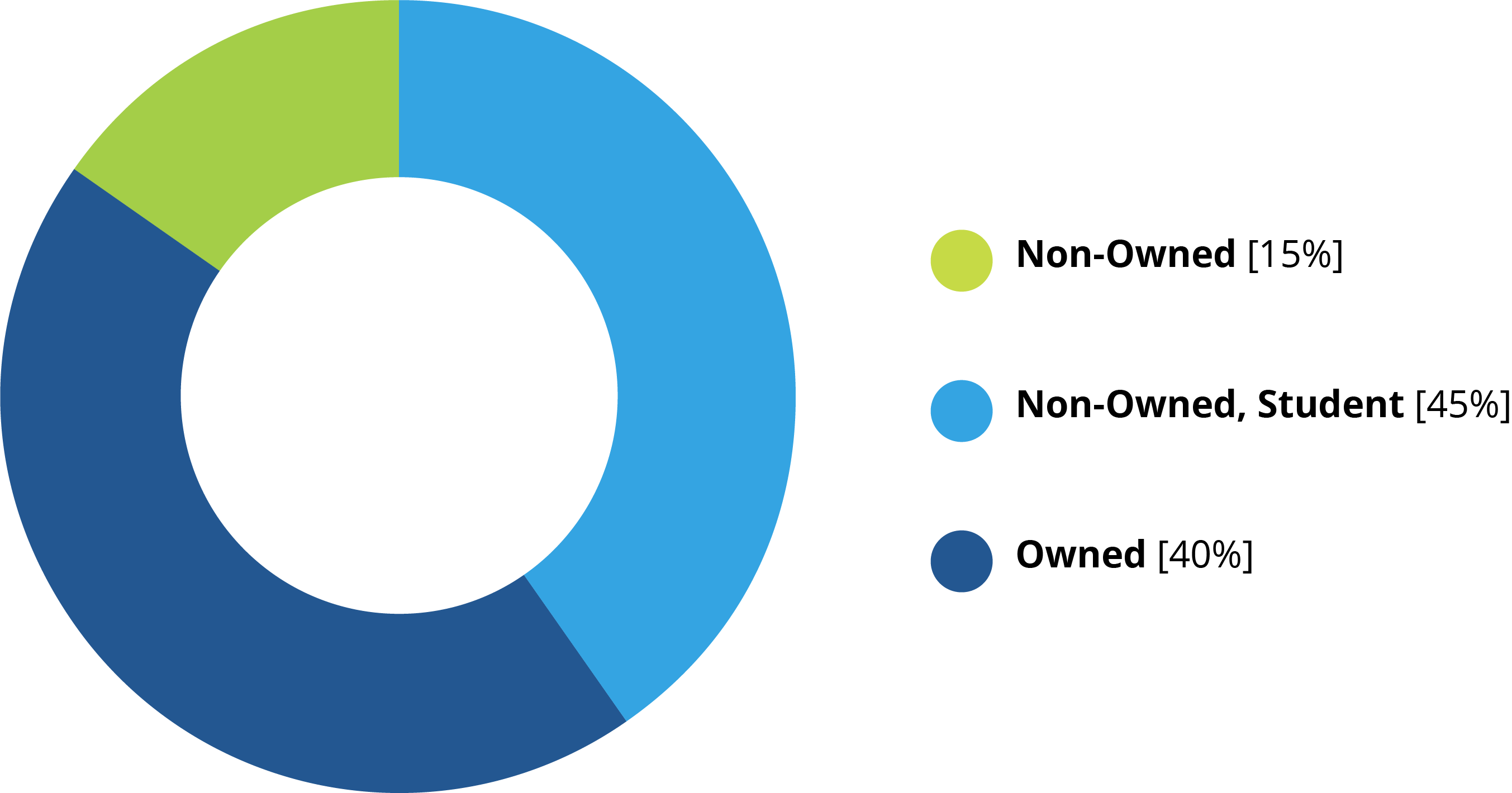 Account Types
The types of accounts around your campus tell you where your audiences find information. In this example from a small private school, there are 285 accounts—a surprisingly high number. But more accounts doesn't always mean a better presence. Too many accounts can be overwhelming for your key audiences, who are searching for clear information. And the sheer number of accounts makes it nearly impossible for you to keep up with every message, image, and comment posted online.
Example: Social Media Account Types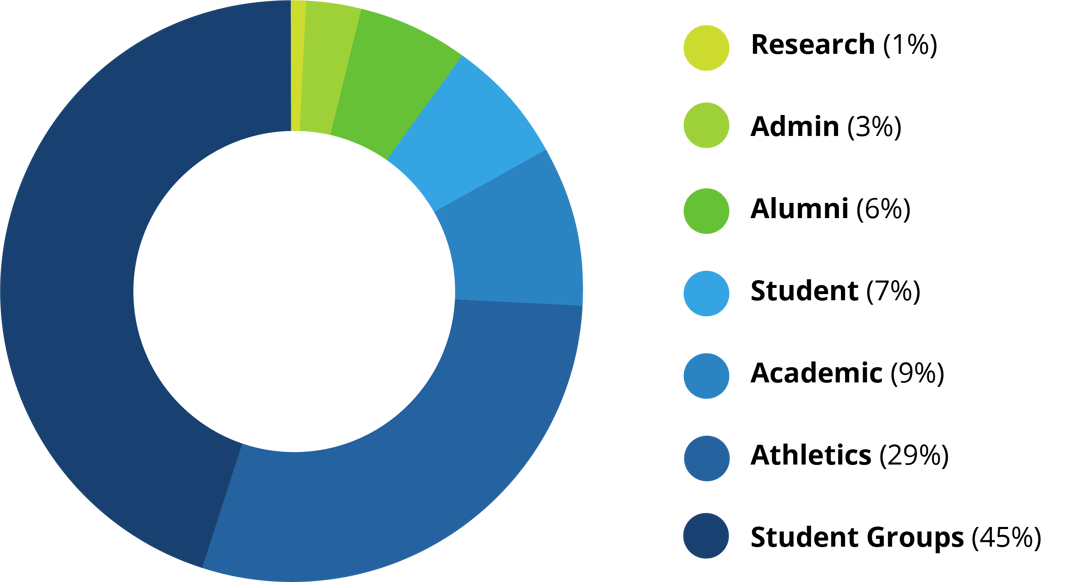 Example: Account Overview
Active and Inactive Accounts
If an account hasn't published any content in the past six months, it's generally inactive. And if prospective and admitted students searching for information on student life find inactive accounts, it can send a negative signal about the importance of their needs.
Example: Social Media Active Status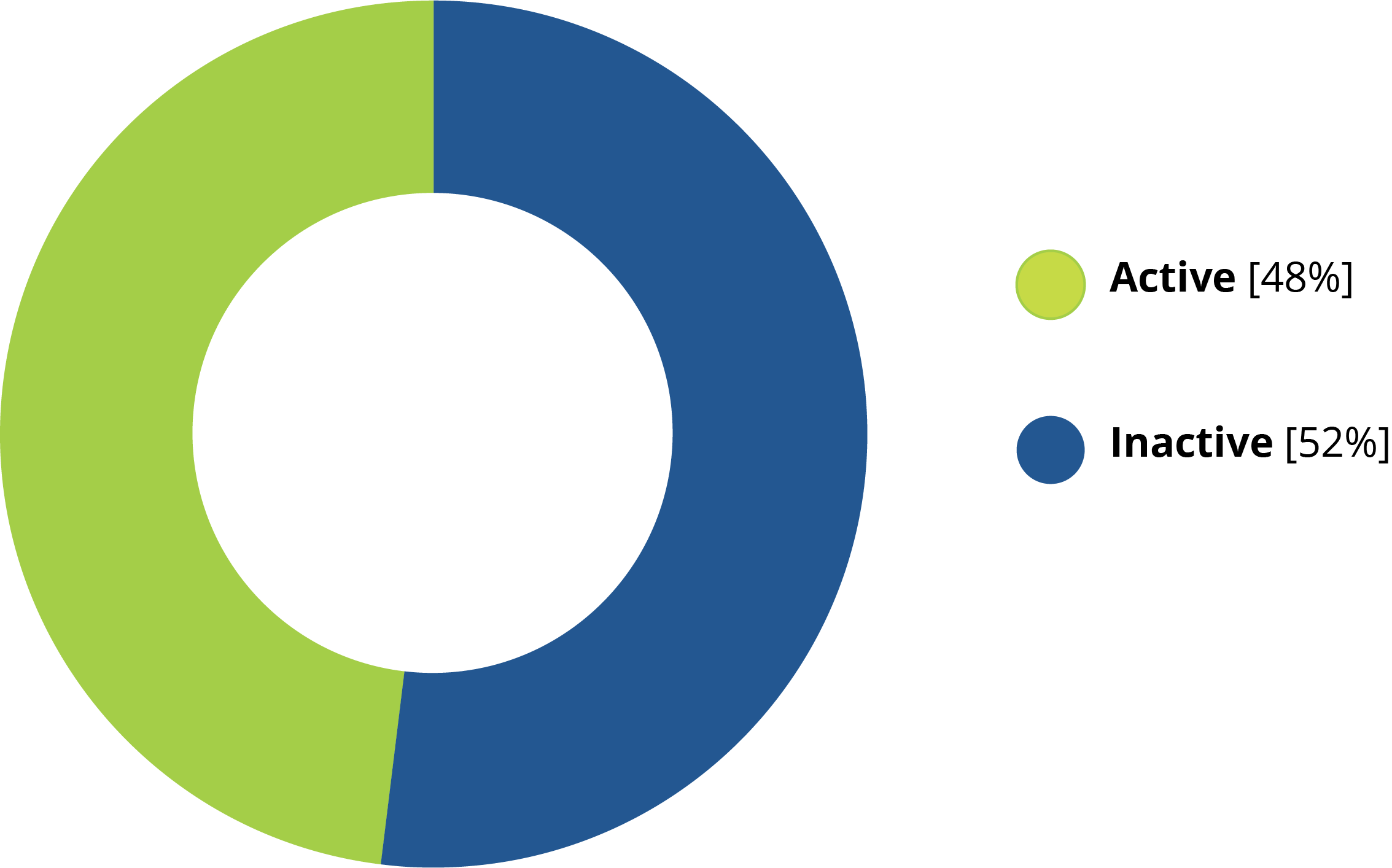 "As marketing and communication needs increase, it's critical to prioritize my team's time and resources. A social media audit was much needed, but would have been a long-term, manual project for my staff to take on.
Using Campus Sonar's Social Media Audit service felt like I gained an extra set of hands and some seriously incredible social listening brainpower. Their audit, analysis, and recommendations provided my team with a roadmap for conversations and decision-making."
—Meg Bernier Keniston, Director of Marketing and Content Strategy, St. Lawrence University
What You Get
Get a comprehensive catalog of all social accounts affiliated with your campus on major social platforms, including inactive and unverified accounts; a summary of social metrics; and key insights into action items you can use immediately to strengthen your online presence and protect your brand.