The Campus Sonar team loves digging through and analyzing data, and finding solutions that make our clients happy. They combine new technologies and tools with proven methods to drive results. They thrive on finding nuggets of information that open the door to something bigger. This is Campus Sonar.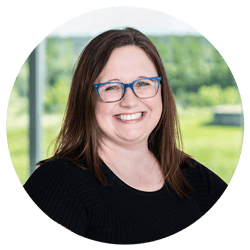 Dr. Liz Gross (she/her)
Founder and CEO
Liz specializes in creating entrepreneurial social media strategies in higher education and has a passion for empowering others, which she brings to colleges and universities as the founder and CEO of Campus Sonar.
Liz is an award-winning speaker, author, and strategist who was named a 2018 Mover and Shaker by Social Shake-Up Show and a finalist on GreenBook's 2019 GRIT Future List. She has delivered top-rated talks at SXSW, SXSW EDU, the American Marketing Association Symposium, the Carnegie Conference, the Council for the Advancement and Support of Education, and others; and is the author of two indispensable guides for higher ed: The Higher Ed Social Listening Handbook and Fundamentals of Social Media Strategy: A Guide for College Campuses.
Liz has more than 15 years' experience in higher education, spanning the private and public sector (including the University of Wisconsin campuses in Milwaukee and Waukesha). Since 2013, she's focused on driving social listening forward as a source of business intelligence in higher education. She received a Ph.D. in Leadership for the Advancement of Learning and Service in Higher Education at Cardinal Stritch University, a master's degree in educational policy and leadership from Marquette University, and a bachelor's degree in interpersonal communication from the University of Wisconsin-Stevens Point.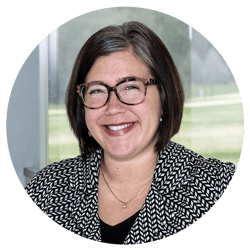 Kelly Ratliff (she/her)
Campus Partnership Associate
A career higher ed professional, Kelly spent more than 15 years working on campuses of all shapes and sizes in a variety of functional areas—including admissions, marketing, and student services. In work and life, she's driven by the power and excitement of forming connections. When she's not developing partnerships at Campus Sonar, you can find Kelly immersed in planning her next international trip, crafting the perfect music playlist, or trying out a new local restaurant. Kelly holds undergraduate degrees in history/political science and communications (public relationships emphasis), as well as a master's degree in college student personnel administration.
Shamell Forbes (he/him)
Campus Partnership Associate
Shamell broke into higher ed after a seven-year career in social services managing the developmentally disabled and learning the value of empathy and communication. With the transition, Shamell built strong connections with leaders and developed a passion for college access and student success. He's excited to join Campus Sonar's mission of restoring trust in higher ed and partner with campuses willing to do the work. As an immigrant and first-gen college student, Shamell knows there's work to do, and as a former NCAA Division I athlete and campus leader he knows what higher education can do for a student. As a wine sipper and single father of one cool cat, he's having a good time and ready to listen!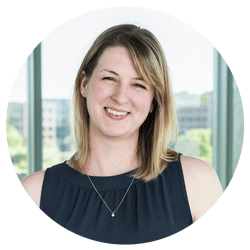 Amber Sandall (she/her)
Director of Client Services
Amber finds meaning as a coach, collaborator, and leader who is data-informed and people centered. As a part of Campus Sonar's leadership team, she helps bring the agency's vision to life by partnering with a talented team of strategists and analysts who work directly with clients in support of advocating for change on campus. When she's not thinking about how to delight clients or answer complex research questions, Amber enjoys a good taco, a new book, and a walk with her doggo. Amber is an award-winning pioneer in The Social Intelligence Insider 50 and holds a Masters in Business Administration, with a certificate in entrepreneurship, from the University of Wisconsin–Madison.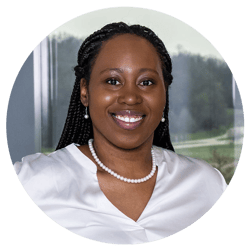 Loren Bass (She/Her)
Strategist
With experience at a variety of institution types—HBCU, HSI, regional universities, and private institutions—Loren's career spans student affairs and enrollment management. She loves to stay abreast of industry trends and uses creative engagement with various higher ed professionals. Loren holds a Bachelor of Communications degree with an emphasis in speech communications and public relations, and Master of Education in Higher Education Leadership from Valdosta State University. In her spare time she enjoys hikes near waterfalls, entrepreneurship, and international travel.
Darron Bunt (She/Her)
Senior Social Media Data Analyst
Darron's background includes stops in non-profits, sport, and higher education, and at each stage of her career she strives to use research and analysis to inform recommendations and facilitate positive change. When Darron isn't busy being a huge data nerd, you'll find her lifting heavy things, getting lost in the woods, and making memories with her family.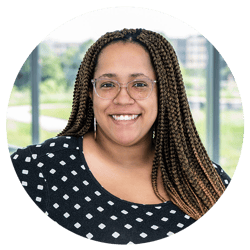 Jessica Houston (she/her)
Social Media Data Analyst—Cultural Competency Specialization
Jessica has over a decade of experience in communication and higher ed, spanning a variety of areas in student and academic affairs. As a Sonarian she is immersed in making sense of digital storytelling and online narratives. Outside of work she loves spending time with her family and friends eating, playing board games, and laughing until their sides hurt. She also serves on a few non-profit boards and loves a good TV binge with snacks.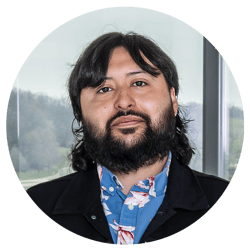 José Medrano López (He/Him)
Social Media Data Analyst
José is passionate about drawing actionable insight from raw data. He's known for his attention to detail and his thoughtful approach to data analysis. When he's not digging through data you can find José out on a run, eating out, or learning meteorology.
Erika McDowell (She/Her)
Social Media Data Analyst
Following roles in small businesses and nonprofits, Erika has more than a decade of social media management experience and eight years in higher ed advancement and alumni relations. She's motivated by mining data for insights that support clients in optimizing their storytelling and decision making. Beyond querying the internet, you may find Erika exploring the outdoors with her husband, knitting, or in the garden with the chickens.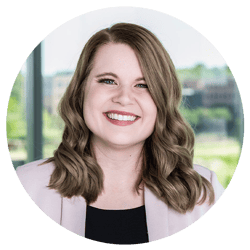 Keagan Miller (She/Her)
Social Media Data Analyst
With more than 10 years experience in higher education, Keagan has supported departments ranging from admissions to alumni relations at public and private institutions. By day she's investigating clients' most pressing questions, but by night you can find her spending time with family, supporting her favorite nonprofit organizations, and exploring all that St. Louis has to offer (aka eating all of the toasted ravioli she can get her hands on).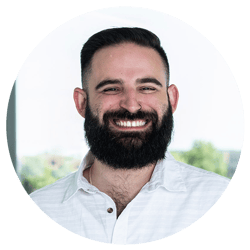 Agassy Rodriguez (he/him)
Senior Social Media Data Analyst
A defender of the Oxford comma, Agassy is interested in how technology and data can be used to support the missions of institutions and improve public trust in higher education. During his time working in higher ed, Agassy designed and led assessment efforts and developed engagement programs for students. When he's not running boolean queries, Agassy loves spending time with his partner, chasing after his dog and cat, hiking, or playing video games.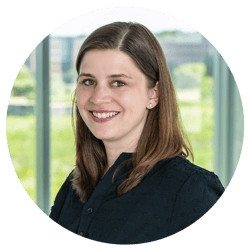 Kelsey Stockton (she/her)
Strategist
With more than 10 years of experience working with orientation and enrollment management, housing and residence life, and cross-campus partnerships, Kelsey has worked with public and private institutions on diverse projects and initiatives. Always looking for opportunities to strengthen campus work, she is motivated by the power of data to tell compelling stories and improve decision-making. Outside of work, Kelsey enjoys volunteering with local groups and cheering on the Milwaukee Brewers with her family.
Dr. Katlin Swisher (she/her)
Senior Strategist
Katlin is dedicated to using data and storytelling to help campuses build trust with their audiences, support strategic planning and branding efforts, and inform organizational change. During her decade of on-campus experience, she led initiatives and programming in enrollment management, orientation and transition, and marketing communications. She holds a Doctor of Philosophy and Master of Arts in higher education administration and a Bachelor of Science in journalism. She also teaches media and leadership studies and has presented research at numerous national conferences. In her spare time, you can find her hiking in West Virginia's beautiful state parks and traveling the world as a clarinetist with the West Virginia University Alumni Band.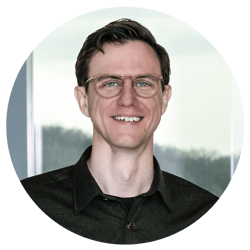 Alastair Hayes (he/him)
Marketing Director
Alastair believes in an open-minded strategic approach to brand building and business growth—and is focused on coaching teams and mentoring individuals to achieve transformational goals. Throughout his international career, he's worked closely with founders, C-suite, and operational leads in a variety of education-focused organizations to develop and implement marketing strategies and tactics that achieved awards and supported growth. When he's not at work, you can find him on a tennis or pickleball court, hiking in his home state of Vermont, or visiting pubs and friends in his native UK.
Michelle Mulder (She/Her)
Senior Content Strategist
Michelle builds, manages, and creates content that aligns with the Campus Sonar brand. Michelle works with the entire team to understand our audiences' needs and provide content to help them make an informed decision. With more than ten years of higher education experience and 20 in educational publishing, Michelle enjoys the ongoing learning environment of Campus Sonar. In her spare time she gets a break from her college student son and two high school daughters by reading, going to barre class, and catching up on movies and TV shows with her husband.
Rebecca Stapley (She/Her)
Marketing Manager
Rebecca has a passion for research-driven higher ed marketing and enrollment strategies with a strong foundation in community building and audience-centered approaches. With over a decade of industry experience, she has a proven track record for aligning strategies with institutional goals and values. While on campus, Rebecca led student content and community growth initiatives supporting enrollment and central marketing teams. She also served as strategist and project manager for the college's Giving Day while launching a new partnership between alumni and marketing. Rebecca holds a Master's Degree in Integrative Marketing and Communications and is a noted public speaker at various higher education conferences. Rebecca is a yoga teacher outside of her day job and loves spending time in nature with her husband and their dogs, Gus and Ella.