Institutional & Presidential Strategy
Together we guide and elevate your institutional and presidential digital strategy to create an impactful presence based on social intelligence and insights. Our expert analysts evaluate your executive presence with a personalized approach and resources to direct and support your senior leadership.
Establish Your Campus Vision
Contextualize Your Strategic Plan
Inform institutional strategic planning, campus-wise messaging, or brand pillars using data-informed audience insights that contextualize or dismiss anecdotal evidence.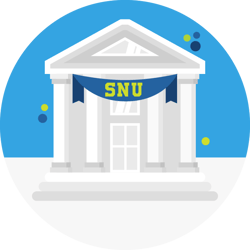 Establish Organizational Structure and Support
Create department structures and positions that align with your campus values and mission to ensure the vision is shared with all departments and the campus community is operating under one cohesive strategy.
Anticipate Emerging Issues and Mitigate Crises
Acquire the social listening insights and support to identify and evaluate emerging issues and develop a response plan that strengthens your brand reputation and builds trust.
Amplify Your President's Vision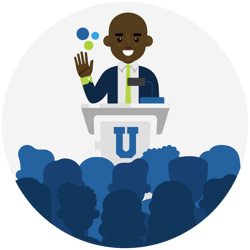 Guide and align your leadership to communicate and amplify your campus vision, and provide support in building relationships and community as you advocate for your campus.
How We Use Informed Insights
Partnering with us empowers your initiatives, leaving you to focus on turning strategy into action. If you're thinking of switching from software to Sonarians, read how we use informed insights and what our clients say about adapting their strategies.