Butler University wanted a deeper understanding of their internal and external online conversation, recurring themes that resonated with their key audiences, and how to enhance their strategic messaging to better align with campus goals. We analyzed their historical conversation to uncover opportunities to bolster brand strength, leverage athletics, deepen audience engagement, and capitalize on admissions opportunities.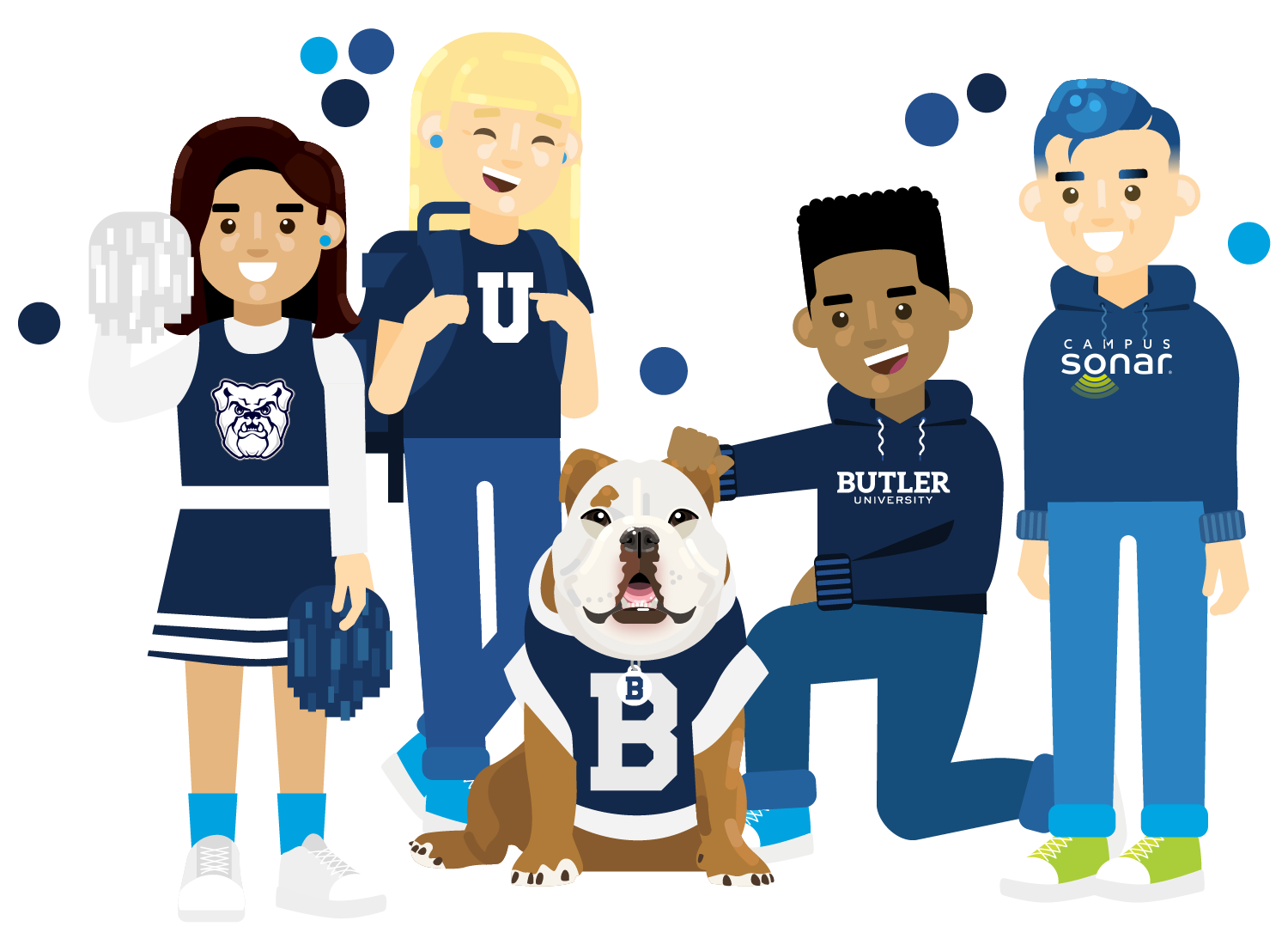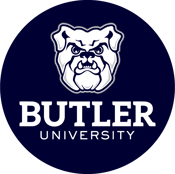 Type: Four-year private university
Size: Approximately 4,500
Athletics: Division I
Location: Indianapolis, Indiana
Service: Brand Diagnostic
Project Timeline: 14 weeks
Butler University is a private university in Indianapolis, Indiana. The university has experienced increased visibility in recent years with notable athletics success and communications efforts to integrate the school mascot (Butler Blue) with admissions outreach.
The Butler team wanted to closely examine their online recruitment strategy and earned admissions conversation with the goal of better brand alignment. Their objectives were to understand:
If their online recruitment strategy was working and if it aligned with their brand.
What earned conversation indicated about the value of attending Butler.
How they could better align admissions messaging within their central accounts.
Butler, like many campuses, shares a campus and mascot name with other people, places, and things. This presents a social listening challenge for both finding and validating online conversation. As a result, our query and data cleaning procedures were more complex and nuanced to ensure we captured as many mentions as possible specific to Butler University. The research also included manual work to search for admissions advocates' mentions. These mentions are difficult to capture through automation and required a human analyst to ensure the quality of the data.
We found that Butler's brand health is strong; their brand was reflected in robust conversation volume, and engaged admissions audiences.
Many of our recommendations resonated for Butler. They used our recommendation to expand their messaging and use owned accounts for admissions support before yield. Their enrollment audience seeks reassurance, guidance, and connection at every stage of their admissions journey. They have the opportunity to give them Butler Blue treatment year-round and align with key enrollment goals.
Butler can continue to tell their story by positioning owned content through the framework of brand messaging pillars to drive the narrative about Butler and paint a more complete picture of the campus. In expanding their work with advocates, there is the potential for organizing and activating them for brand and enrollment support.
They can leverage athletics off the field by creating focused content about the intersection of athletics and brand messaging to harness the reach and enthusiasm of athletics while continuing to boost brand awareness and positive perception.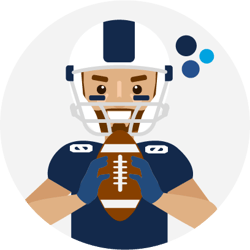 Athletics conversation was strong and on brand.
Athletics commanded conversation, but demonstrated cohesion with non-athletic hashtags and topics, creating opportunities for athletics to highlight other areas.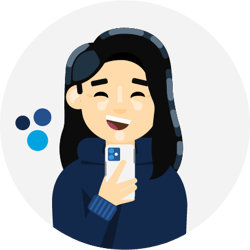 Admissions audiences wanted reassurance.
Admissions audiences sought reassurance at every step of the admissions process, creating opportunities to bolster focus on non-yield engagement.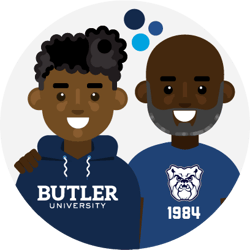 Butler has strong advocates across audiences.
Strong alumni and parent advocates existed, introducing authentic advocates to create endless messaging opportunities.
"The Brand Diagnostic gave us so much robust data, which helped to validate what we were already seeing in terms of social monitoring, social engagement, and the overall strength of the Butler brand. However, the diagnostic also gave us listening insights that go beyond the typical social media monitoring and engagement performance data that we've traditionally relied upon. Through the social listening data captured, the Campus Sonar team helped us identify the opportunities that exist to further bolster Butler's brand equity. And that gave our team the direction needed to seize those opportunities, and whet our collective appetite for more social listening capabilities at Butler."
Michael Kaltenmark Former Director, External Relations, Butler University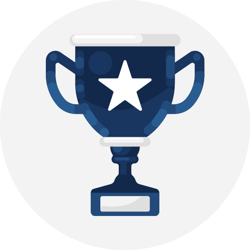 Butler's conversation exemplified the power of integrating a highly visible mascot presence and school spirit with messaging to admissions audiences.
Earned conversation illuminated discrepancies between internal and external audience interests, comprehension, and areas of confusion for prospective students.
While Butler has a strong sense of campus identity, they found it equally important to understand the unique needs of their audiences to customize strategic content and messaging critical to each phase of the admissions student journey.