La Salle University wanted to understand external brand perceptions they could use to develop new marketing initiatives, refine their social media efforts, and enhance their recruitment strategy. With the data they got from an initial Brand Diagnostic service, they expanded their social listening efforts through a Strategic Partnership, building ongoing analysis and insights into their daily operations.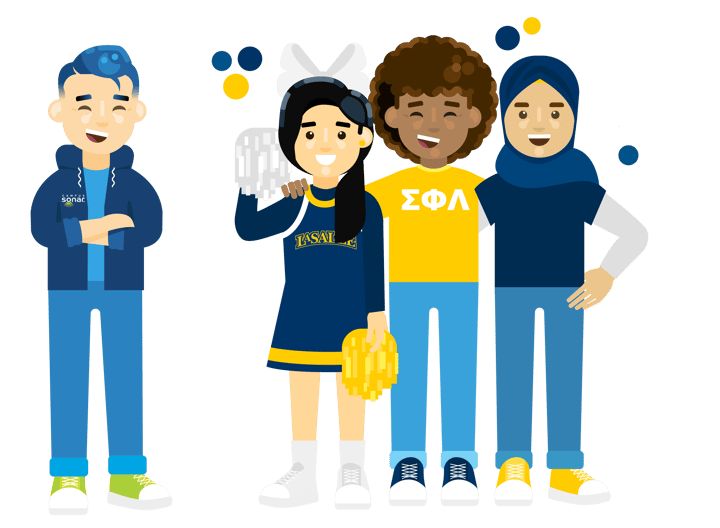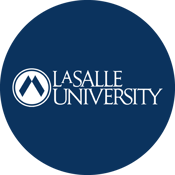 Type: Four-year private Catholic university
Size: Approximately 3,800
Athletics: Division I
Location: Philadelphia, Pennsylvania
Services: Brand Diagnostic and Strategic Partnership
Project Timeline: 14 weeks for the Brand Diagnostic, ongoing for the Strategic Partnership
The city of Philadelphia is key to La Salle's identity, both as a part of the urban landscape and deeply connected to other local campuses. La Salle participates in Division I NCAA athletics as a part of the Atlantic 10 conference, despite being one of the smallest institutions in the conference by enrollment size. Their primary research priorities related to brand and enrollment, which were closely tied to their city and regional characteristics.
In recent years, La Salle deepened their investment in marketing and communications, with new leadership who sought to work from a data-informed foundation as they launched new programs and initiatives. The first step was to understand historical conversation with the Brand Diagnostic, using it to:
Deepen understanding of their earned conversation, including volume and themes.
Assess alignment of online conversation with the campus's strategic plan.
Uncover discrepancies between internal and external audiences perceptions and reveal insights to inform new marketing initiatives, including social media and recruitment strategy.
La Salle advanced from a short-term Brand Diagnostic service to an ongoing Strategic Partnership to retain a grasp on ongoing conversation from key enrollment audiences, as well as to track reputational conversation on topics such as the on-campus student experience, DEI work, and a realignment of athletic programs. The long-term goal of their Strategic Partnership is to:
Build data and insights to drive decision making and justify decisions to campus execs.
Reframe and measure successes aligned with strategic goals and messaging.
Prove the ROI on their media relations efforts and to better understand their brand.
Track conversation from key audiences and to track crises if they occur.
Increase understanding of their enrollment audiences, competitors, and opportunities.
Expand team capacity while supporting growth and professional development.
One challenge specific to La Salle is their name as it relates to brand confusion and data validation. Each iteration of our research used various strategies to narrow our results to La Salle University in Philadelphia as opposed to the numerous similarly named campuses worldwide. This is a great example of how the expertise of human analysts is necessary to iterate on data results from software to improve queries that capture situational nuances.
With the short-term Brand Diagnostic and ongoing Strategic Partnership, La Salle's analysis focused on admissions, strategic plan alignment, and crisis impact. They were curious about discrepancies in owned versus earned conversation, as well as in the perception of their brand. This project segmented social listening data and compared metrics among conversation segments to characterize owned and earned conversations, as well as mentions from key audiences and issues important to the client. Themes that emerged from this initial diagnostic continue to inform the customization of La Salle's Strategic Partnership and their unique approach to social listening as their team and goals evolve and grow.
From the short-term project, we found a few trends that helped La Salle identify items to dig into further with a partnership.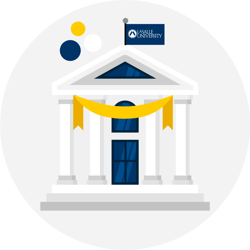 La Salle is closely tied to other Philadelphia universities.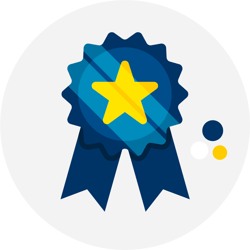 We surfaced conversation mentioning them alongside a local competitor.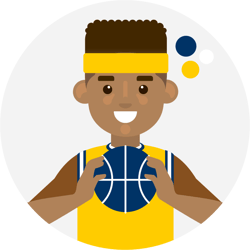 Athletics dominated their conversation.
The partnership allowed La Salle to better contextualize the overall impact and longevity of the online conversation around individual incidents or issues.
Our ongoing work with La Salle delivers a weekly overview of their campus brand, reputation, and audience perspectives. Additionally, we've added four critical layers of segmentation into La Salle's conversation dashboards. By segmenting conversation as owned and earned, the team at La Salle is able to identify important differences in campus conversation at the macro level, and connect with current students and alumni to amplify success stories, turning earned conversation into owned conversation at the individual level—enhancing authenticity and audience trust, while providing value.
Knowing that athletics conversation was a driving force for La Salle, we filtered it out of specific dashboard views, helping them more easily spot trends and patterns in their conversation, while ensuring that athletics content reframed to align with their larger brand identity would be included in their analysis.
We also segmented mentions by priority topics and strategic priorities, helping La Salle manage short-term spikes and measure long-term trends in conversation related to the subjects that matter most to them.
"Marketers tend to report in-the-moment metrics from social media such as followers, engagement, and reach so we see what's working for us and how our posts and our content are performing. If your brand is truly what people say about you, campus marketing leaders should be concerned with how the conversation forms around us, not just from us."
Angela Polec, Ed.D. Vice President of Enrollment, Marketing, and Communications, La Salle University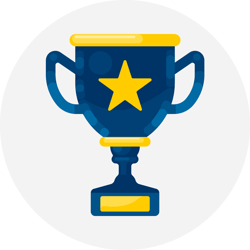 Our research clarified pre-existing ideas about brand identity and where La Salle can capitalize on their online presence and image. It also brought to light new information on brand perceptions from key online audiences to integrate into their marketing and communications strategies.
La Salle University uses their Strategic Partnership to justify internal decision making through data-informed insights and ongoing tracking of key campus issues. In turn, the continuing evolution of La Salle's marketing and communications department informs our approach to how we can best monitor their brand.