Level Up Your Social Media Strategy
Monthly On-demand Training for Social Media Pros
You've read the strategy and best practices in our popular book, Fundamentals of Social Media Strategy. Now take your learning further with our new training series to level up your campus strategy with access to:
Professional Development
Real Campus Strategy
Best Practices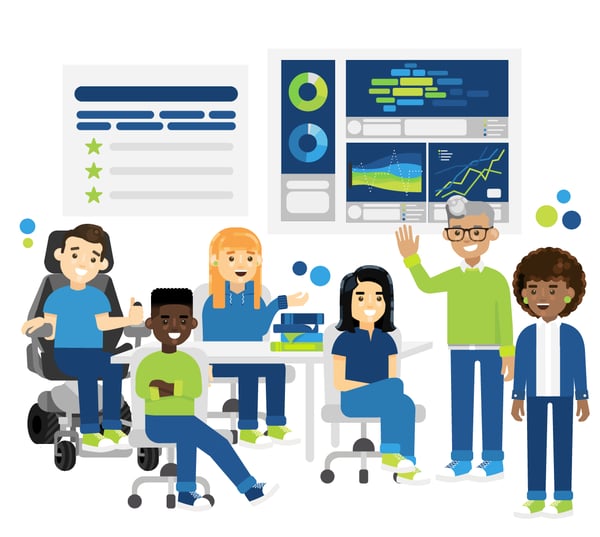 A Training Series Based on Our Popular Book
Social Strategy Fundamentals offers best practices, guidance, and community to expand your strategy and professional development. New and experienced social media pros benefit from advice and experiences from industry experts, shared experiences, and professional growth in an easy-to-digest format.
Each episode explores core topics from the book, including a discussion session with Sonarians and guest experts who provide insights into what makes social media so nuanced and fundamental on campus.
All episodes will be available for on-demand viewing at your convenience.
Complete a Track & Get a Certificate
Episodes are grouped into tracks to align your needs and goals with the training.
Tracks are:
Developing a Program
Developing Content
Managing a Program
Maintaining a Program
Taken together, the episodes walk you through how to approach your work strategically and help your campus leaders see the value and impact of your work. Complete all of the episodes in a track and receive a completion certificate and badges to share on social media.
What Readers Said about the Book
Whether you're new to the field of Higher Ed Social Media or a seasoned pro, you'll find a lot of helpful information in this guidebook of condensed expert advice, resources, and lived experience. I know I will refer back to it for many of the situations we face in our jobs. Browse the sections, you won't regret it! Krista Boniface, Senior Social Media Specialist, University of Toronto
Every social media manager starting out in higher ed should read this book on Day 1. No matter your experience, it's a great introduction to social media in higher ed. It'll give you the foundation you need in strategy, content, engaging, listening, and more, to do your job well. For those already managing social media accounts on campus, this book gives you an idea of what you might do next; it's the roadmap you need to make sure you're on track. The combination of expert contributors and unique examples make this book not just a good read but an opportunity for inspiration. Tony Dobies, Senior Director of Marketing, West Virginia University
Campus Sonar has published the definitive guide to harness social media on a college campus. At Marquette University, we're using it as a book club for weekly discussions among social media managers and communication professionals. I can't speak highly enough about how it has opened up honest and productive conversations, spurred creative thinking and new ideas, and helped us all level up our work to serve students, families, and alumni. It's a must read if you work in social media for universities. Tim Cigelske, Director of Integrated Content, Marquette University
This book is fast becoming a must for the desk of higher ed social media strategists. It provides some great insights as you are starting to build a social media strategy. It's one of those things that you can open to a random page every day to get some inspiration or to refocus. Andrew Cassel, Social Strategist and Content Producer, Middlebury College