Level Up Your Social Media Strategy
Monthly On-demand Training for Social Media Pros
You've read the strategy and best practices in our popular book, Fundamentals of Social Media Strategy. Now take your learning further with our new training series to level up your campus strategy with access to:
Professional Development
Real Campus Strategy
Best Practices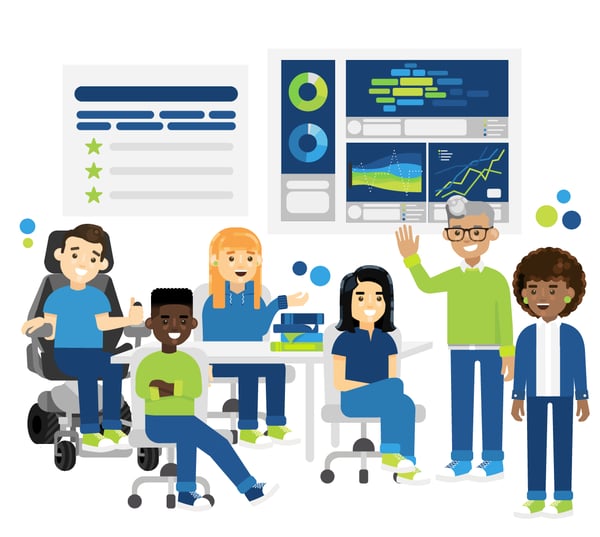 A Training Series Based on Our Popular Book
Social Strategy Fundamentals offers best practices, guidance, and community to expand your strategy and professional development. New and experienced social media pros benefit from advice and experiences from industry experts, shared experiences, and professional growth in an easy-to-digest format.
Each episode explores core topics from the book, including a discussion session with Sonarians and guest experts who provide insights into what makes social media so nuanced and fundamental on campus.
All episodes will be available for on-demand viewing at your convenience.
Episode 1: Goals and Purpose

Root your social media strategy in clearly articulated goals that reflect your campus's values and priorities.

Track: Developing a Program

Episode 2: Know Your Audience

Define, find, and reach your audiences on social media.

Track: Developing a Program

Episode 3: What Strategy Means

Connect the dots between what you do and why you do it.

Track: Developing a Program

Episode 4: Investing in Social Media—Budget

Build a budget that supports a successful social media program.

Track: Developing a Program

Episode 5: How Campus Executives Can Support Strategic Social Media

Support strategic social media on your campus with five key inputs.

Track: Managing a Program
Complete a Track & Get a Certificate
Episodes are grouped into tracks to align your needs and goals with the training.
Tracks are:
Developing a Program
Developing Content
Managing a Program
Maintaining a Program
Taken together, the episodes walk you through how to approach your work strategically and help your campus leaders see the value and impact of your work. Complete all of the episodes in a track and receive a completion certificate and badges to share on social media.
What Attendees Are Saying
I carved out time at the end of the year to begin Campus Sonar's Social Strategy Fundamentals Training Series. I've watched three episodes and am already grateful for the helpful content and reminders before starting a new year! Danielle LeGare, Director of Content, University at Buffalo Graduate School of Education