S E R V I C E | S U B S C R I P T I O N
An elevated subscription service offering access to the latest social listening research and strategies, empowering you to make decisions on campus with relevant and reliable data backing you up. Get an idea of the exclusive insights available with STREAM with our free content previews.
You want your campus to be distinct, but it's hard to differentiate yourself when you're inundated with best practices and repeated insights. It's challenging to innovate when you and your team are stretched to their limits. That's the beauty of STREAM. We give you the data, research, insights, and strategies to understand what's happening in the industry with your students, colleagues, and peers right now. When you add the context of your campus goals, you'll surface opportunities to market, recruit, and operate differently—distinctly.
Receive consistent research with cutting edge insights timed to align with your campus's strategic priorities and goals.
Use the insights and innovative approaches to campus goals to make real-time changes to your strategy.
Engage in a structure that serves as year-long professional development and encourages peer connections.
Annual insights for four critical campus areas are timed to align with campus priorities. You'll receive cutting edge research and insights for:
Marketing benchmarks
Admissions conversation
Alumni conversation
Topical research
The STREAM structure doubles as year-long professional development, with each research release offering multiple opportunities for learning and engagement. Our library gives you an idea of the depth and breadth of content available for members to reference at any time. Explore full-length reports, blog posts and research briefs, infographics, and webinars.
Membership Is Perfect For
Data can be a lot to digest and analyze, especially if you're a small campus team. But data and the resulting insights keep you informed and help you take action.
We break down key parts of our research, giving you the data, analysis, and strategy so you can incorporate them into the context of your campus goals and mission.
Many campuses have limited budgets for conferences and professional development. But STREAM members get the best elements of both.
Full reports
Blog posts and research briefs
Infographics
Webinars
With five users included in our standard membership, you can spread your additional users across multiple areas of campus, making it easier to share information and collaborate for the combined goals and priorities of your campus.
"The idea of a year-long virtual conference makes a STREAM membership so beneficial for my team who most likely won't travel to a conference this year." STREAM member
California College of the Arts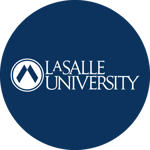 Get a Peek at STREAM Insights
Playbook: How the Pandemic Changed Higher Ed Conversation
We took three years of conversation analysis from STREAM, including the pandemic, to look at the context of multi-year trends for online conversation about higher ed so you can plan for the short term and zoom out for the long term.
Our biggest takeaway is the ability to adapt, which is where STREAM comes in. The year-long industry benchmarks and insights are invaluable in helping you develop and adjust your strategies.
Purchase a Membership
Choose a plan that fits your needs. If you have questions, contact Steve App to steer you in the right direction.
For all higher ed institutions and non-profit organizations. Includes five users; more users can be added now or in the future at a prorated price.
• 5 additional users for $2,500
• One additional user for $1,000
Purchase
For higher ed institutions with less than 1,500 students (based on total published enrollment).
• Includes one user
Purchase
Campus Partner
$7,995/year
For agencies, vendors, and other for-profit organizations within the higher ed community. Includes five users; more users can be added now or in the future at a prorated price.
• Five additional users for $2,500
• One additional user for $1,000
Purchase