Our partnership service combines our full suite of social listening, analysis, and insights services with the ongoing, goal-driven partnership of a dedicated Campus Sonar Analyst and Strategist.
La Salle University uses a Strategic Partnership to build ongoing analysis and insights into their daily operations.
Full-Suite Social Listening
Monitoring your social accounts is no longer enough. In our world of constant change and social reaction, you need to have a steady pulse on your campus's online conversation and be able to both react and build lasting strategies based on reliable social intelligence. We extend the capabilities of an in-house team by monitoring and analyzing online conversation related to your campus brand reputation, key audiences, and specific topics of interest, and providing strategic guidance for acting on this intelligence. This service is great for small to medium enrollment, marketing, and advancement teams who are looking to level up their brand and campaign strategies, but lack the in-house resources to support a sophisticated social listening program.
Make Positive Change on Campus
Achieve a better understanding of your most critical audiences—prospective students, current students, and alumni—to speak to their unique needs at each point of your conversion funnels. Hone in on your specific goals using big-picture insights and live updates on conversation, audience, engagement, and industry trends. Integrate audience insights and synthesize key messages to move the needle on conversion and increase:
Enrollment metrics at each critical phase of the student journey
Brand awareness, recognition, and differentiation
Young alumni giving
Engagement opportunities with key audiences
Identification of emerging markets areas for growth
Message clarity and efficiency
Conversion with integrated audience insights and synthesizing key messages
Monitoring and management capabilities in crisis situations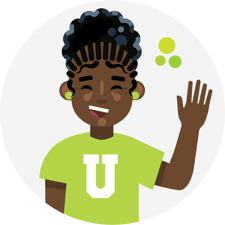 Current and future students turn to public channels for guidance and to share their experiences. When campuses are aware of opportunities to improve student experiences, their responses may offer reputational benefits or ultimately lead to increased enrollment, student retention, and revenue.
A campus's alumni can be the best ambassadors for its brand and reputation. When alumni relations teams know what their alumni are saying, they can better tailor programming and engagement opportunities to keep alumni interested, invested, and feeling positively about their alma mater.
Tracking what your donors say about your campus, what issues they're interested in, and the other organizations with which they're involved gives development teams crucial information to inform fundraising activities, donor acknowledgement efforts, and even capital campaigns. Data-informed and strategically implemented development programs significantly increase the likelihood of achieving your campus goals.
"The difference between social monitoring and social listening is action. 'Would you like me to listen to you, hear you, and make things better for you by providing what you're asking for? That's social listening.' Partnering with Campus Sonar allows us to listen to our audience so we can take action and make the student experience at Beloit College better." Tim Jones, former Chief Communications and Integrated Marketing Officer, Beloit College
A social media account audit.

A custom research query and data cleaning, to find and organize mentions of your campus in public online conversation (finding much more than software alone).
A weekly report summarizing the most important findings in your weekly conversation, with strategic recommendations to inform your work.
Customized email alerts that flag critical opportunities for you to engage with key audiences.
Customized dashboards that give you access to your data, with flexible reporting and visualization capabilities.
Crisis support, including additional monitoring, reporting, and strategic consulting when issues arise on your campus.
Available research projects, priced separately, that focus on your key campus priorities and build a more robust data set for your campus so we can increase the complexity of your online conversation analysis over time.
A dedicated Analyst and Strategist who function as part of your team and who:

Work with you to develop a customized on-boarding timeline and partnership plan.
Get to know your campus's unique data trends and audience characteristics.
Tailor insights and recommendations to help you achieve your specific goals.
Offer opportunities to periodically refine your query or reporting cadence in response to your team's needs.
service
Strategic Partnership
Pricing is primarily based on the size and complexity of your conversation, but also takes into consideration partnership customizations, such as audience analysis and segmentation or research into a particular topic of conversation (beyond your campus).
A standard Strategic Partnership includes dashboard access for five (5) individuals on campus, weekly conversation cleaning, weekly strategist reporting, and crisis monitoring.