Overview of Online Conversation
The Trends Analysis service is an introduction to social listening. It provides an overview of online conversation and a detailed analysis for your campus or institution that covers what your audience is saying, who is influencing the conversation, how your conversation fits within that of peer institutions, and more.
This analysis is helpful if you want to understand recent historical online conversation before you commit to ongoing social listening or perhaps you need to accurately represent the online conversation to senior leadership or your board, but you don't have social listening in place. Or maybe you want to understand public perception to inform future brand research or media relations strategy. The Trends Analysis service provides valuable answers to all of these campus needs.
The trend analysis covers:
A brand audit that encompasses sentiment, volume, etc.

Conversation analysis from more than 80 million online sources and includes

conversation volume, conversation topics, authors and influencers, popular hashtags, news, blogs, and forums.
An executive summary of strategic insights and opportunities for additional analysis.
A

strategic roadmap with suggestions to respond and contribute to online conversation, and insights you can use to impact campus strategy.

The report is based on research from your analyst that includes:
A search query to identify campus conversation based on a questionnaire and 30-minute scoping call.
Data validation and cleaning to ensure at least 90% of mentions are relevant.
Conversation analysis that relates to your specific goals.
The final report includes a presentation from your strategist.
A one-hour live online briefing within 10 business days of report delivery.
A discussion of the findings and opportunities to inform and impact campus strategy.
Campus Sonar has been a tremendous help, in terms of engagement, organic branding, and the future of our brand. This is something I think we knew we needed before anyone actually knew what it was. We didn't know it was out there, but we knew we needed it.
Ashley Rains Spring Hill College
The trend analysis is a good offer for clients—there's good data. When Campus Sonar filtered out athletics and set up our dashboard with parameters and search queries, I found there was a lot I was missing. A deep dive and "white-glove service" make Campus Sonar unique.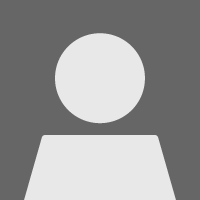 Associate Director of Marketing Loyola Marymount University
Trends Analysis Pricing
Pricing is based on the size of your campus conversation and the complexity of the query we need to write to identify relevant conversations.
We can provide a customized pricing quote within three business days.
Estimated Pricing Based on Enrollment
Under 5,000 Students
$3,000–$5,000
5,001 to 20,000 Students
$5,000–$7,000
Over 20,000 Students
$7,500–$12,000
If you're looking for an introductory, low-cost project, the Social Listening Snapshot provides a high-level overview of what you might learn about your institution's online conversation.
Request a Trends Analysis